Whether this is your first time or you're a little more experienced in selling properties, there's no denying that it can be a stressful endeavor. If you're unsure about the market or are questioning your ability to sell, there are simply so many things that can feel like obstacles.
Fortunately for those who want a swift sale and to feel reassured about the whole process, there are a number of things that you can do. Here are just 6 tips that could help you to sell your home fast.
1. Make sure you pick the right agent
In order to sell your property, you're probably going to want to make sure that you're working with the ideal estate agent for your needs. When looking for an expert, it's important to find one that's going to be as invested in your sale as you are – that way, you can be safe in the knowledge that they're working to get good results. A worthwhile agent will tell you what you're doing wrong and how to improve; helping you to make a sale quicker, easier and perhaps make more cash, too.
When it comes to choosing, it's always important to check their track record and client reviews – since this can often be vital to finding the best one for your particular needs.
2. Declutter and depersonalize
When you're certain that you want to sell (and before you list your property), it's well worth taking a little time to clear out your home to make it more presentable to potential buyers. If you don't currently have somewhere to house your things, it might be worth renting a storage unit until you're able to move your items elsewhere.
It's also important to depersonalize your home, too. A buyer will want to see themselves in that house, which isn't always as easy to do when the property feels like somebody else's.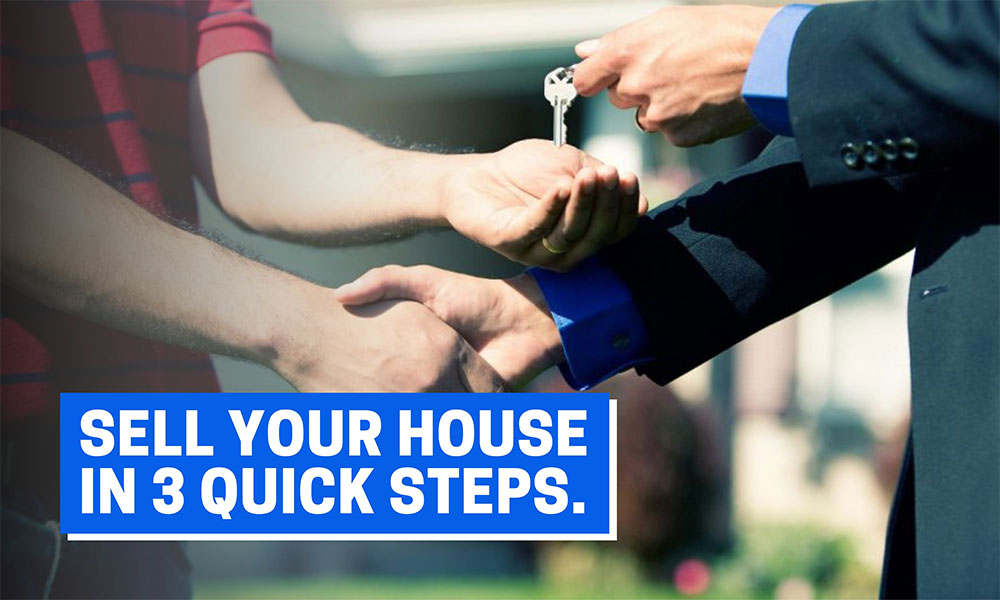 Want to Skip the Hassle of Selling your house?
Get a Cash Offer for Your House!
3. Hire a professional to take the photographs
When looking through the market, buyers are likely to rely on photographs the most when looking for potential properties, as they can offer a quick insight into the facilities on offer and the current state. In fact, they'll typically be the decider when it comes to scheduling a showing. Because of this, it's always a wise idea to look into the services of a photographer who can provide you with the best possible photos.
4. Set the right price
There's no doubt that you're going to want to make the most amount of cash when selling your home – but something that's far more crucial to actually getting a sale is setting a realistic price. Setting it too high could turn away a large portion of buyers, but you certainly won't want to go too low either.
One of the best things you can do is learn a little more about the market and what similar properties in the area sell for. You could also use a home estimate tool to get an idea of what price range you should be looking into.
5. Pick the right time to go on the market
The housing market isn't always as simple to predict as we would like; it certainly fluctuates from time to time. While it's not always easy to know how it will change, there is one trick that countless sellers and agents use to get the best deal – and that's waiting for the right time of year.
Most sellers have far more luck selling in spring than winter, for example. The seasonal changes can often make a property seem far more appealing, especially when it comes to the views. Generally, it's the little details that count when it comes to picking the right season to sell.
6. Put in the extra effort
When it comes to viewings, it can make a world of difference to be friendly and approachable. Even something simple like offering food or drink can put buyers in a good mood – which can be all you need to get them more interested in purchasing the property.
With these 6 tips in mind, there's a good chance that your home sale will be swift and rewarding, allowing you to go about your business without any hassle.